2013 Winners
Grand Prize: Alex Jack, Winter Shoreline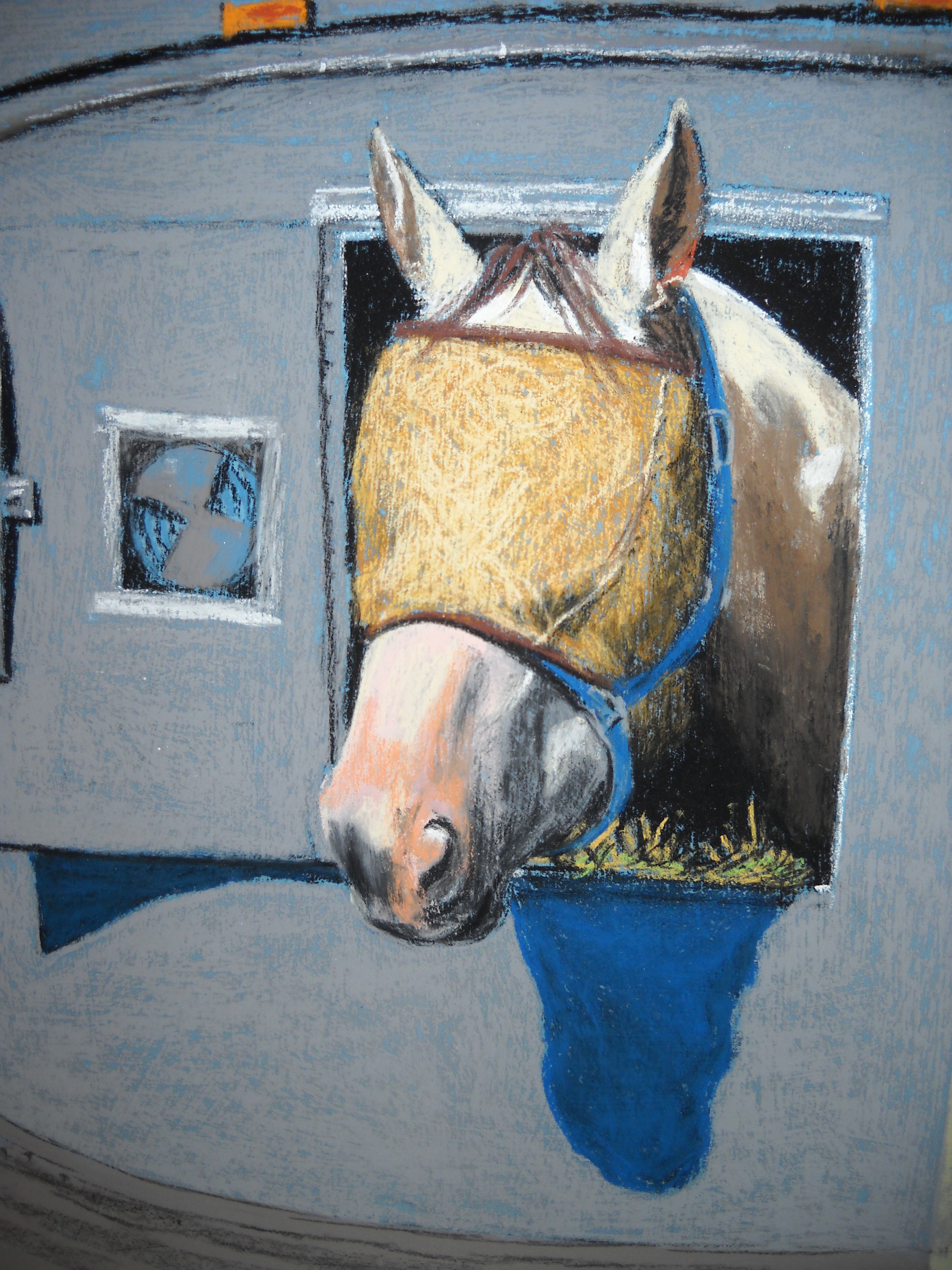 Grand Prize: Lina Van Helvert, Fair Day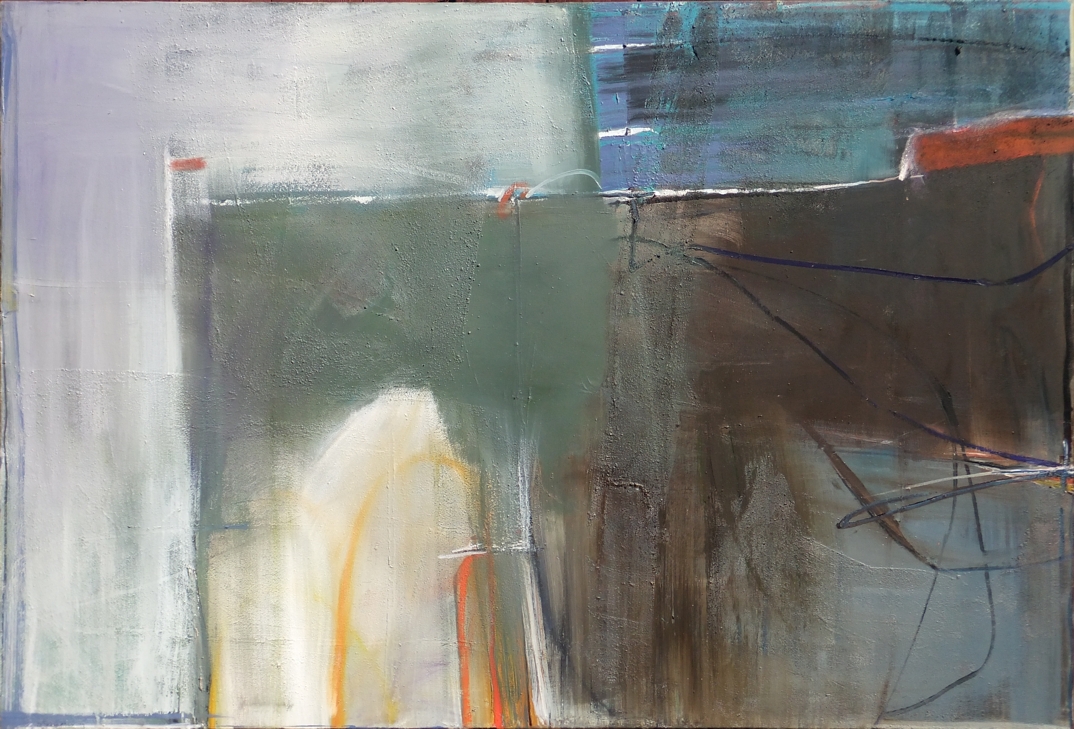 Second Place: Sharon Thompson, Where Darkness Meets Light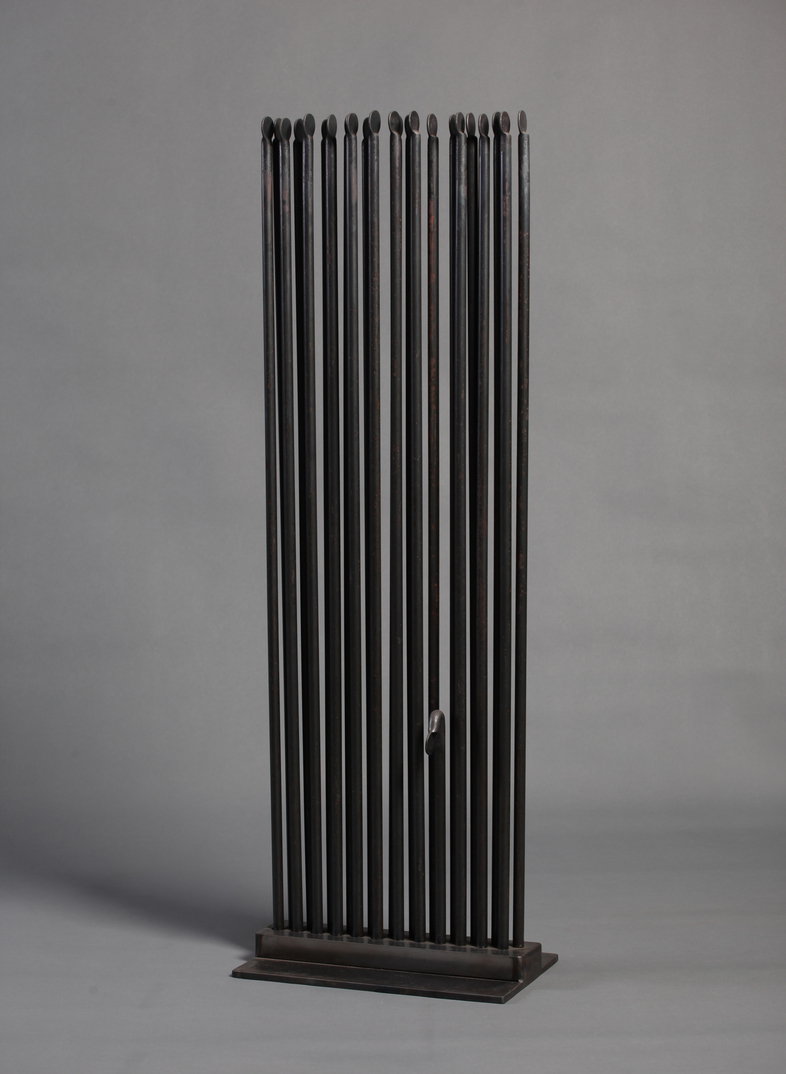 Third Prize: Stephan Deurst, Depression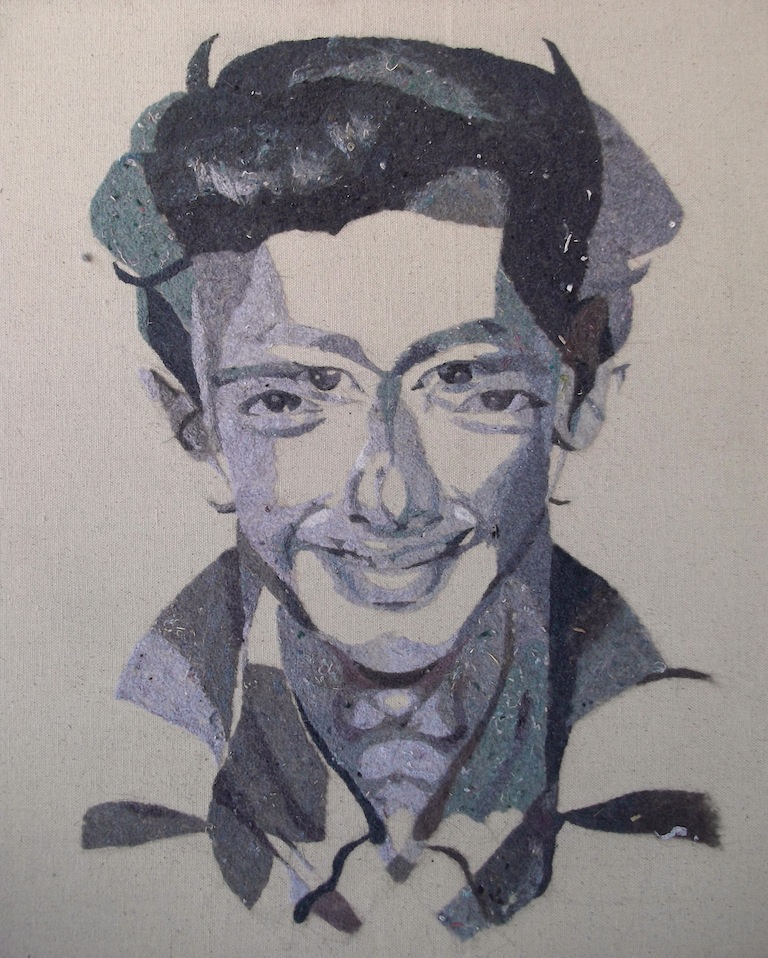 Emerging Artist/People's Choice Award: Tonya Corkey, Unknown #2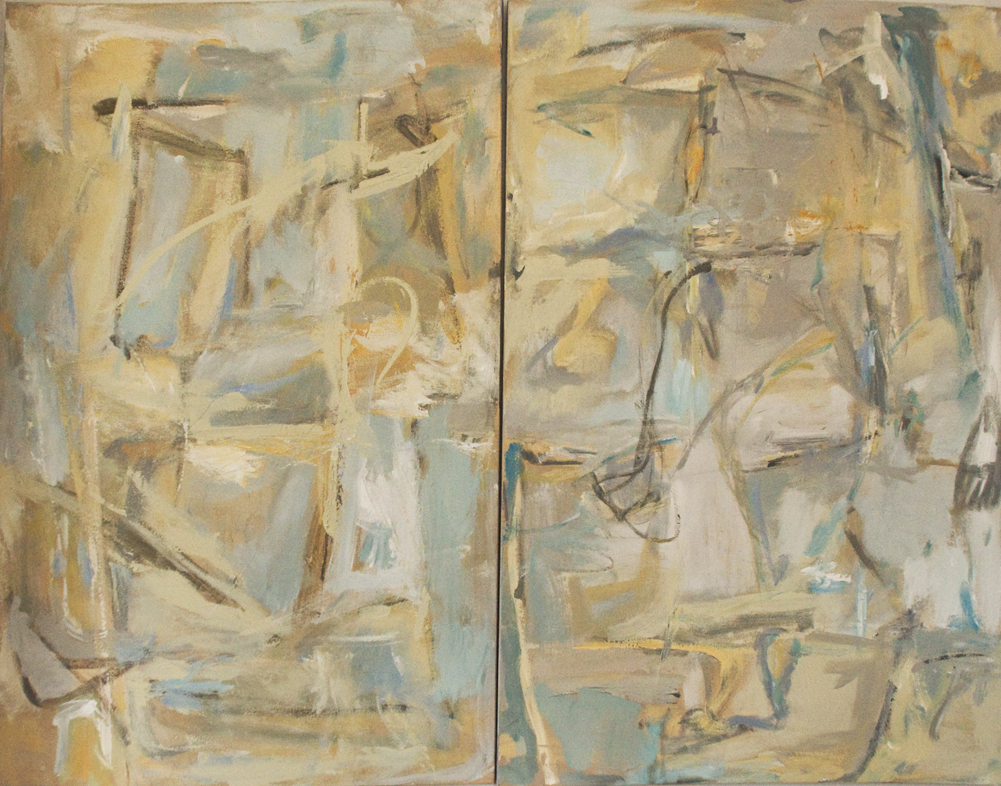 Hilary Scanlon Award: Ginny Trousdale, Marilyn W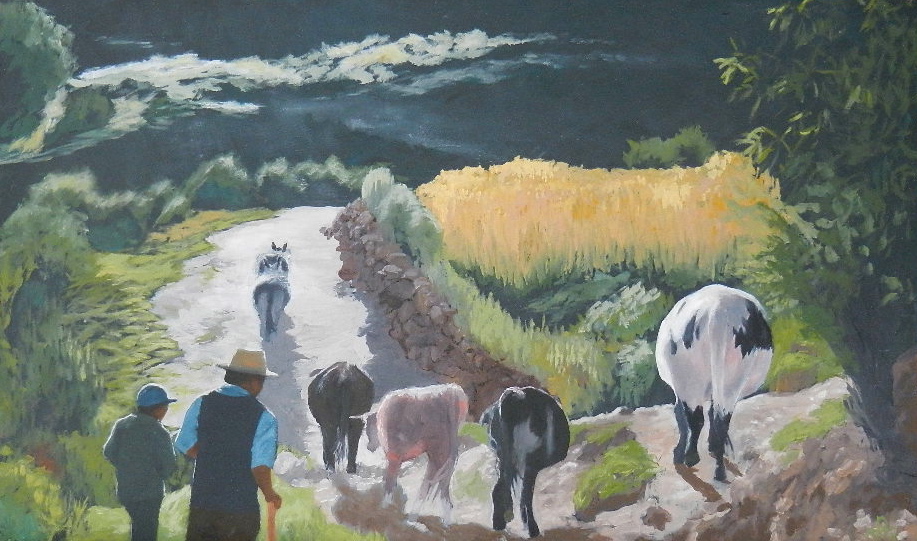 Nan Yeomans Legacy Award: Nicole McGrath, Returning From Pasture, Illimani, Bolivia
The Kingston Arts Council's annual Juried Art Salon enables member artists from the region to enter up to three pieces in any medium and have their work judged by three professional artists. The winners and finalists are exhibited at the Wilson Room of the Kingston Public Library during the month of May.
The 2013 Juried Art Salon runs from May 9 to 28, with an opening reception on May 9 at 7:00PM. If you are interested in entering, please carefully read the instructions below, and submit your entry form and related images & documentation by March 28th at 4:00PM.
ELIGIBILITY
Artists must live in the Kingston region (approximate radius of 100km) or artists who reside outside the region must have strong ties to Kingston. If unsure, please contact Greg Tilson, JAS Coordinator: [email protected]
Artwork must be created without the aid of an instructor.
Entrants must hold current membership with the Kingston Arts Council. You may join here - www.artskingston.ca/join - or in person at our office. Contact [email protected] if you are unsure of your current membership status.
SUBMISSION REQUIREMENTS
Completed entry form to be submitted on-line (see below); paper entry forms are also available at our office (253 Ontario St, Suite 203), which can be submitted by mail or in person.
Image(s) of work(s) entered, listed with the title, media, and size. Maximum of 3 entries per person.
Artist Statement (no longer than 300 words).
Submission Fee $10 per entry, by cheque/money order, or online by credit card/Paypal (this option will become available at the end of your online application).
IMAGES & DOCUMENTATION
All images must be submitted in digital format (JPEG files), no larger than 1024x786 px. Please title your files as follows: lastname_title.jpg
Include one image file per artwork entered (exception for sculptural work which may have 3 images per artwork entered).
If submitting by mail, please include the image files on a CD clearly labelled with your name/contact info.
Ready to apply? Follow the steps below:
1. IMPORTANT: Please ensure that you are logged in to your Kingston Arts Council membership account. Your application will not be registered unless you complete this step first. Click on "Login" at the top-right corner of any page on our site:

2. Log in with the email address and password associated with your membership:

3. Once you are logged in, you should return to this page, and -
4. If your application is successful, you will receive a confirmation email from us within two business days. If you do not receive this confirmation email, then we did not receive your application - please make sure you followed the above three steps in full! Alternatively, you may visit our office to pick up a hard-copy application.
TIMELINE
March 28, 4:00pm
Submission deadline.

Before April 22
First stage adjudication with digital images will take place.
Artists whose work is selected for the final adjudication process will be contacted by email.

April 23, 6:00-9:00pm
Selected art must be delivered to the Wilson Room, Kingston Frontenac Public Library, for the final stage of adjudication.

April 25, 1:00-9:00pm
Installation. All artwork that is selected must remain for the full duration of the exhibition.

April 25, 6:30-8:30pm
Art that is not selected for the exhibition must be picked up at this time.

May 9, 7:00PM
Juried Art Salon opens to the public.
Opening reception and awards ceremony. There will be music and refreshments.

May 30, 6:30-8:30pm
All artwork must be picked up from the exhibition.
ADJUDICATORS
SIMON ANDREW was born in England. While there he received his M.F.A., was the beneficiary of the Lawrence Atwell Award from Skinners' Hall, London, U.K., awarded first prize (Northern Region) for his work in The Laing National Landscape Competition and selected for The Hunting Group Contemporary Art Competition.

Simon has received arts council grants and is represented in collections, including Glaxo Wellcome, Hewlett Packard, Canadian Business Development Bank, Fidelity Investments and Her Majesty the Queen in Right. Simon has produced art for the artistic ventures of Mel Gibson and The Tragically Hip. He has attended residencies in Canada and abroad and was the recipient of the full fellowship award from The Vermont Studio Center, USA. He has had international solo shows at both public and commercial galleries. Currently Simon works in Canada and England.

KIM ONDAATJE was raised in Toronto and studied at the Ontario College of Art and McGill University. She completed a M.A. in Canadian Literature at Queen's University while on a teaching fellowship, and then taught at Wilfred Laurier University and Sherbrooke University. In the early 1960s, Kim returned to the visual arts, painting full-time for a number of years, and then expanded her practice into printmaking, filmmaking, and photography.

With her films, photography, and many exhibitions of her paintings and prints in Canada and abroad, Kim has received national and international recognition. Her work is represented in various collections in galleries across Canada, including the National Gallery of Canada, the Art Gallery of Ontario, and the Montreal Museum of Fine Arts.
SALES
The Kingston Arts Council will facilitate all sales.
The KAC will withhold 20% commission of the sale price, excluding taxes, and remit ½ of this to the Kingston Public Library. Liability:
During the exhibition, the Kingston Arts Council will strive for project handling, but is not responsible for any damage, theft, or loss of artwork that might occur from the time of delivery until pick up. Upon delivery you will be asked to submit a signed liability form to this effect, available on-line at www.artskingston.ca.
WAIVER PERMIT
By entering the Kingston Arts Council Juried Art Salon you agree that the KAC may use your digital image for promotion purposes for the period of one year.
AWARDS
Grand Prize (Linda Morris Award): $1300
Second Prize: $700
Third Prize (Hughe Downes Architects Award): $200
Emerging Artist Award: $100
Best Use of Colour (Hilary Scanlon Award): $100
People's Choice Award
Nan Yeomans Legacy Award
For more info Contact: Greg Tilson, Programming Coordinator [email protected]
Volunteering: We need people to help with intake of entry forms and artworks, hanging, and with the opening reception. Please let us know if you can volunteer!
The exhibition runs May 9-28, 2013 in The Wilson Room, Central Branch of Kingston Frontenac Public Library, 130 Johnson Street
JAS 2012 Prize Winners:
Grand Prize (Linda Morris Award): $1300 Rose Stewart
Second Prize: $700 Lee Hull
Third Prize: $300 Hennie Marsh
Best Use of Colour (Hilary Scanlon Award): $100 Julie Davidson-Smith
3 Youth Artist Awards $100 each: Max Hyett, Jennifer Epprecht, Michelle MacKinnon
JAS 2011 Prize Winners:
Grand Prize (Linda Morris Award): Hazel Ottley
Second Prize: Maayke Schurer
Third Prize: Chris Miner
Best Use of Colour (Hilary Scanlon Award): Nicole McGrath
Nan Yoemans Legacy Award: David Dossett
Emerging Artist Award: Mackenzie Browning
People's Choice: Margaret Sutherland
Honourable Mention: Kate Yuksei, Rina Thibault, Bernard Clark, Margaret Hughes